Accelerate Your Development Process with Better Data and Stronger Insight
Feed the grid's most robust energy data directly into your own models using Clarity Grid's API
Use Clarity Grid's energy data platform to quickly compare project locations on a wholesale and retail basis and make solid, data-backed decisions for distributed generation projects.
Distributed Generation Developer Use Case
Quickly find your proposed battery and solar locations on the US map and see wholesale prices, tariffs and other metadata in one place.
Run economics in front of the meter and behind the meter.


See nodal (wholesale) pricing, capacity, ancillary services, and tariffs across all 48 contiguous states

.

Everything you need to analyze a project at a particular lSO in one place.

Find and compare tariffs and demand charges at multiple locations with ease.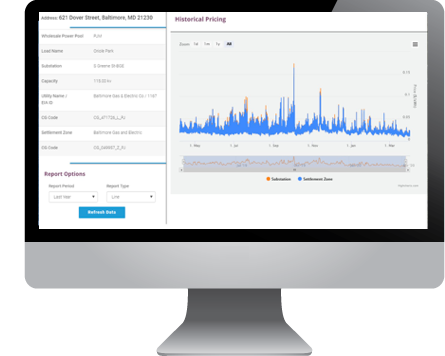 Use Clarity Grid's Data Platform To Answer These Important Questions
Distributed Generation – Generation/Battery Location Analysis:  
–  What are the economics of installing solar/battery here?
–  Will it be profitable?
–  Is this a need that solar and/or battery can fill?
–  What is the impact to the utility?
–  How will this impact my bottom line?
The Robust Energy Data You Need Is All In One Place
You don't have to spend time collecting data from multiple sources (utilities, ISOs). We pull, consolidate and update the data from all public sources into the Clarity Grid platform and standardize it into one uniform, easy-to-use format.
Connect to the Clarity Grid API, or pop over to ClarityGrid.net and see nodal and associated metadata including name, capacity and ownership.

Quick access to more than 3,000 distribution Utilities and more than 9,000 individual residential, commercial and industrial tariffs

.
We give you ISO and non-ISO tariffs for all 48 contiguous states, and wholesale pricing for 60,000+ nodes.
100 simulated load profiles modeled for both residential and commercial locations.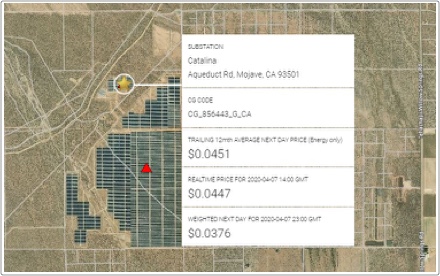 "Whether you're working in front of the meter or behind the meter, as an analysis tool, Clarity Grid saves you a ton of time analyzing locations and tariffs."